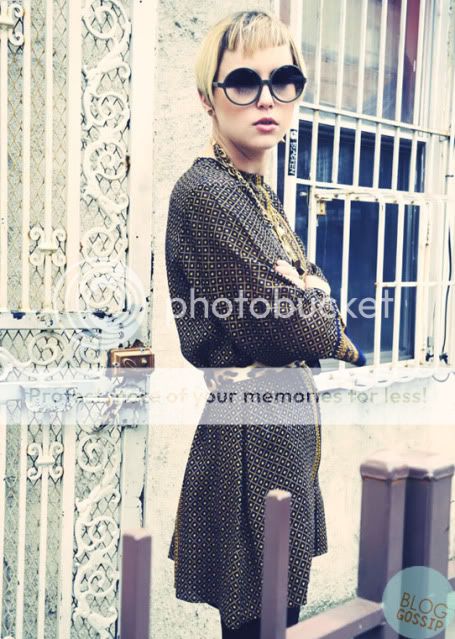 WHAT WOULD BE THE BEST ADJECTIVE TO DESCRIBE THE GLAMOURAI (?!) :NOT ONLY EXTRAVAGANT BUT ALSO CRAZY, DIFFERENT, ON THE ONE HAND WEIRD ON THE OTHER, BRILLIANT, FINALLY ONE-OF-A-KIND . . . 
IN BRIEF THERE IS NOT A SINGLE ADJECTIVE TO DESCRIBE THE GLAMOURAI'S STYLE (YOU HAVE TO TAKE A FEW MORE ;-). BUT WHO IS THIS UNDESCRIBEABLE  - OFTEN WEARING THOSE BIZARRE (SUN)GLASSES - GIRL? 
THERE ISN'T ANY NAME MENTIONED BUT HER BLOG TITLE. MOREOVER SHE'S LIVING IN NEW YORK - THE CITY OF FASHION! ABOVE ALL SHE DESIGNS JEWELLRY, HAS A LOT OF DIY PROJECTS AND AT LEAST FANCIFUL FRIPPERY ;-)
IN SHORT SHE BURST OUT OF CREATIVITY BECAUSE OF HER STYLING, OF HER DESIGNS AND HER ATTITUDE.
REALLY THIS IS A BLOG WHICH IS DEFENITELY VERY DIFFERENT THAN OTHER BLOGS. EXPLORER HER WORLD OF CREATIVITY!